How to paint on leather shoes ?
You want to paint on leather and need to know what kind of paint to use to have the best possible results on leather or faux leather ? Follow our step by step tutorial to customize with the right products and process.
When you paint on leather, it's highly recommended to prepare the surface, to have the best resistance possible. It's one of the most important step.
Remove the original varnish
Use a cotton pad with a dissolvent (SneakArts stripper or Acetone) to remove most of the manufacturer varnish. If you don't do this properly, you will paint on a varnish and not on the leather itself.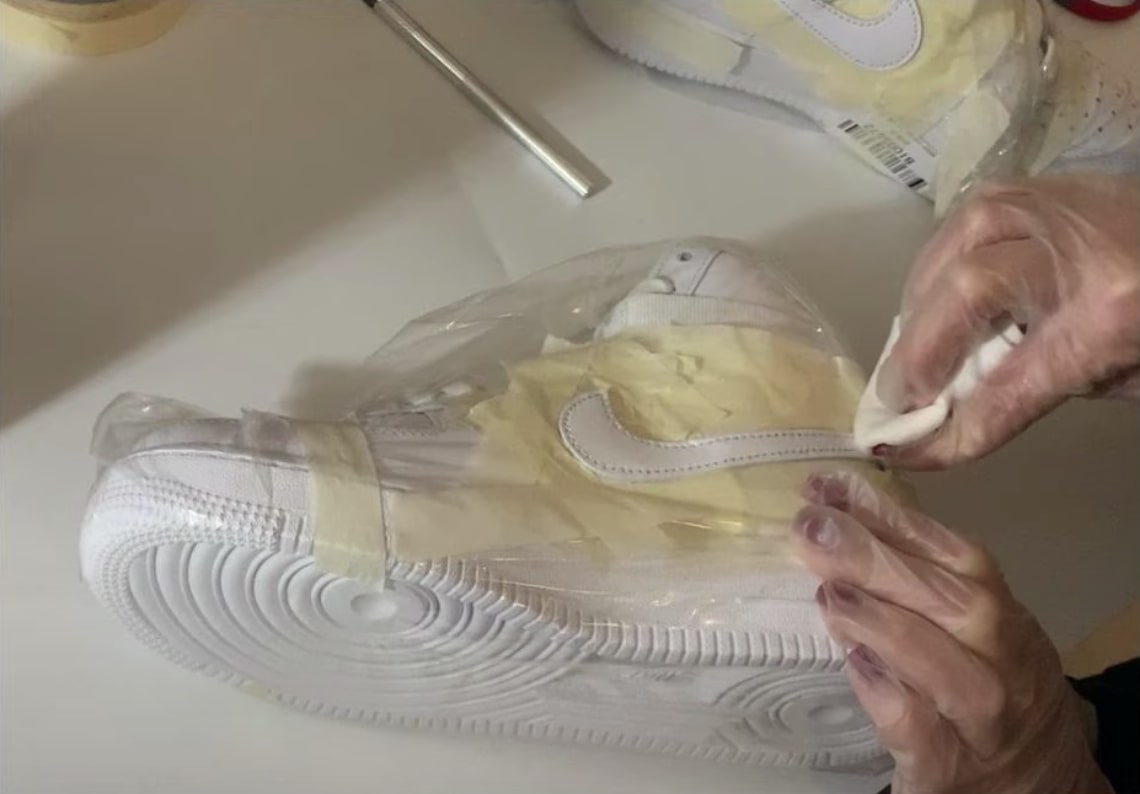 For a better result, especially on sensitive areas such as the front / lateral sides of the shoes, or on grained leather; We highly recommend to use sandpaper (grain > 400 , 600 , 800) to have a smooth and homogeneous surface and make the paint stick.
Once you see the surface becoming gray (no need to remove the entire original tint), it means you reach the leather. At this point you will be able to paint on it. But before painting, make sure you clean all the dust with a dissolvent again. And ensure it's totally dry.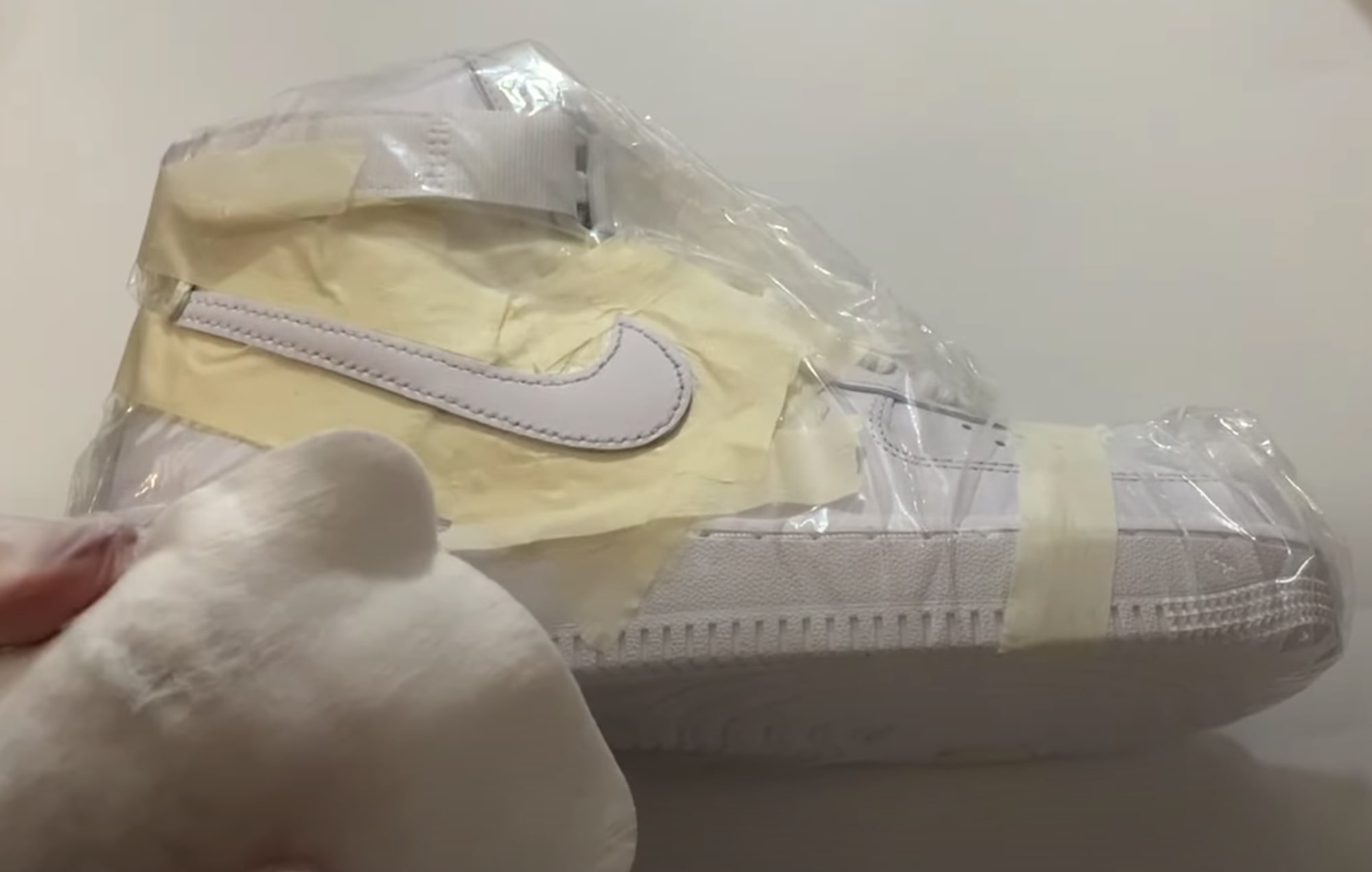 Now, it's time to paint ! The SneakArts Paint is fluid and ideal to use on leather with a paint brush or an airbrush.
We recommend you to apply thin layers instead of big coats. It makes the paint more resistant, elastic and avoids the risk of peeling on leather. Repeat the process, once the coat is dry.
If you use an Airbrush, we recommend you to use a pression of 2 bars, a 0.5mm nozzle and to stay at 10cm without insisting, to get the best results. No dilution is required. In case it's too thick, you can use the Matte Varnish or Water (5-10%).
Once your customization on leather is done, you need to protect your art and colors using a varnish / finisher. SneakArts provides 2 varnishes : matte or gloss. We also recommend waiting 24 hours.
First, we recommend you to smoothly apply thin layers and to not insist, especially with paint brushes. With the airbrush, apply it the same way as the paint : never stay too long on the same area. You can apply 3 layers or more.
If you want to apply the varnish within 1 hour on leather. The best thing to do is to start with the Gloss varnish, then apply as much Matte varnish as you need, to get the effect you want.
 Quick view
Regular price
€5.50
Price
€4.95