You want to distribute and sell the SneakArts Kits & Paints in your shop or during your events ? 
Contact us using our email : [email protected]
MiniMe Paris is an incredible store that provides DIY Creation Workshops ✂️ Customs on demand ✍ up-cycling clothing and accessories ♻️ 
Every piece is unique ✨ Open 7 days a week.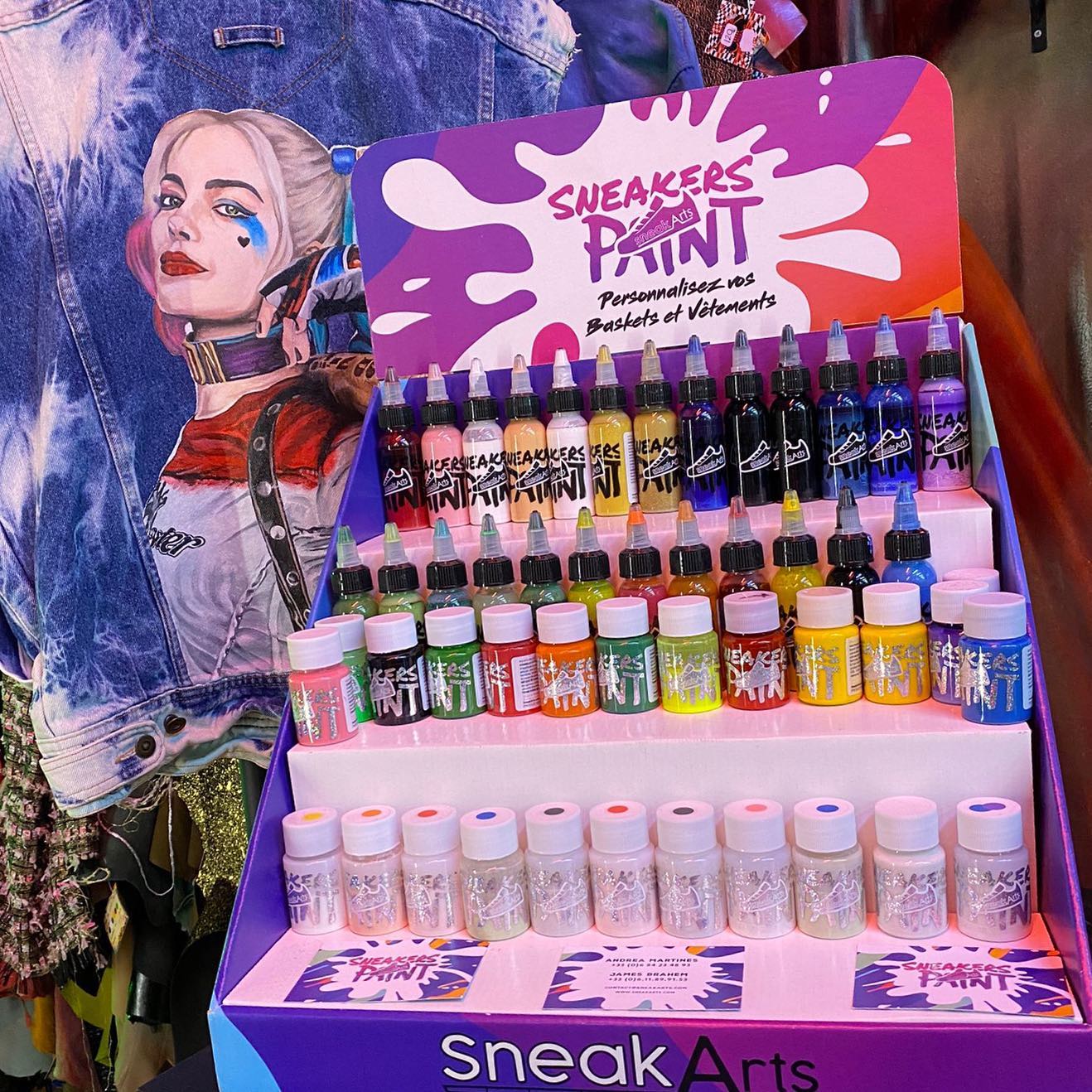 Get your Kit in this amazing Sneakers & Clothing shop in the heart of Montpellier. Meet the team to find your next outfit and shoes.
Ask to the talented artist Yohan aka Ink'us Bolivato, to create a unique custom for you or simply bring your favorite shoes to life ! 
Vintage Shop in downtown Montpellier. Find rare and unique clothings from famous brands or some of the best French designers.
Customization and Repair store for your shoes. Bring your favorite shoes to life or make it unique thanks to our paints !