Free shipping in Europe on all orders over 90€  🔥

Jordan North Carolina fluo
Painting 80x60 cm "Jordan North Carolina"
made with airbrush and neon paints
Reacts to UV.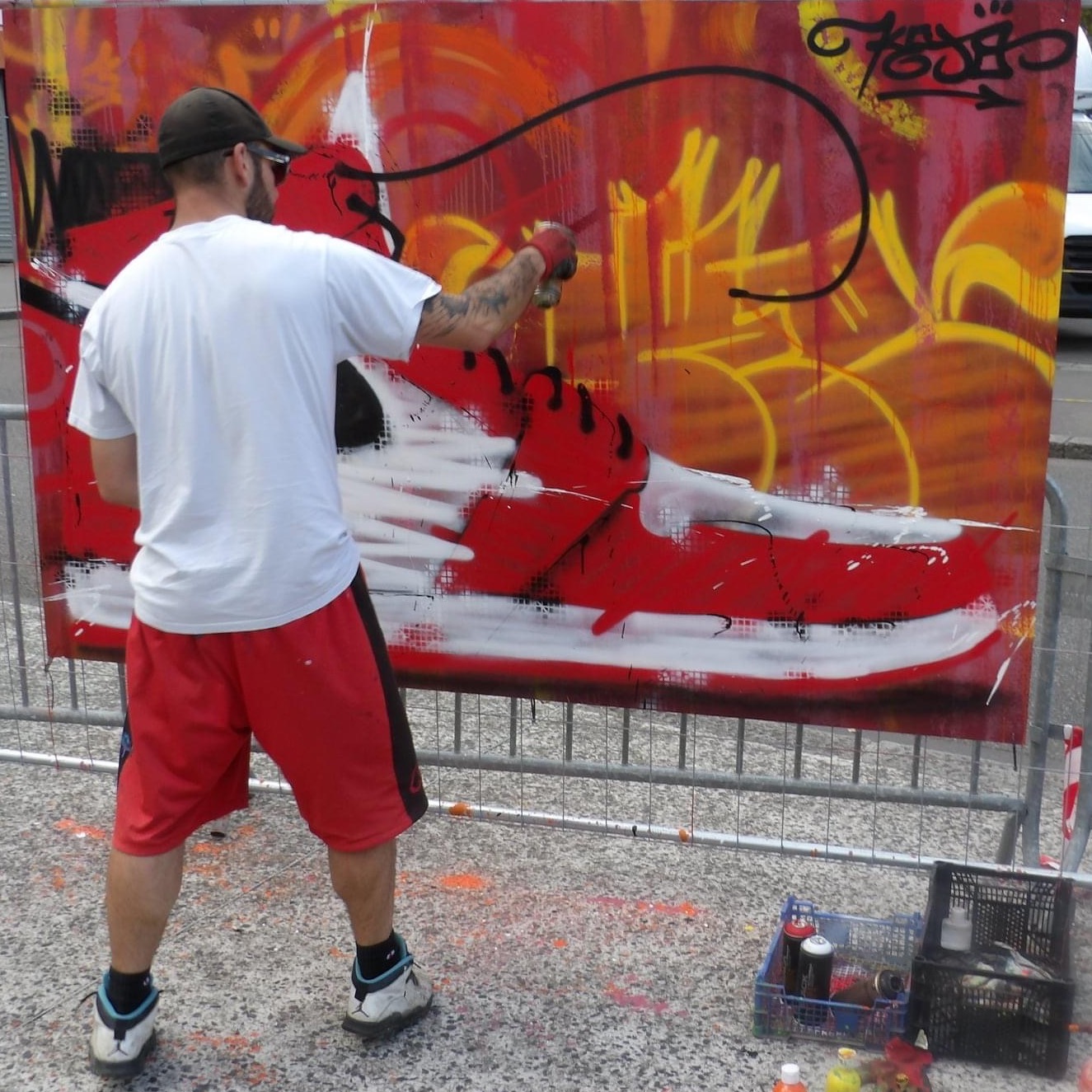 Street artist français depuis 1998, Kejo réalise des fresques murales xl ainsi que des tableaux et customs. Certains de ses tableaux sont en galerie à l'atelier l'Unik de St Tropez et à la Galerie 62 à Nazaré au Portugal.
Data sheet
Service / Product

Product