How to paint a leather bag
Do you want to paint leather or renovate an accessory?  Follow our advice and tips to achieve a quality result on any type of leather or imitation leather.
In this article, we'll show you how to apply paint to leather, using the example of a luxury bag made from supple cowhide.
Equipment for painting leather
Leather paint and varnish
When you want to paint leather, you need to use a paint that will remain elastic and not crack with the creases.
You can use a special leather paint, designed for painting this type of material, after preparing the surface. Once the paint has been applied, you'll need to apply a varnish to add protection and keep the colours bright for longer.
Accessories and preparation
To paint, you'll need brushes, a palette and various accessories (tape, cutters, etc.), but above all a stripper to remove the grease from the leather. This will help the paint hold better.
Leather always requires preparation so that the paint adheres to the surface and avoids any risk of cracking.
Start by using a cotton pad with paint stripper to remove the factory varnish. 
Then sand the leather with 400 or 600 grit sandpaper, depending on the grain of the leather.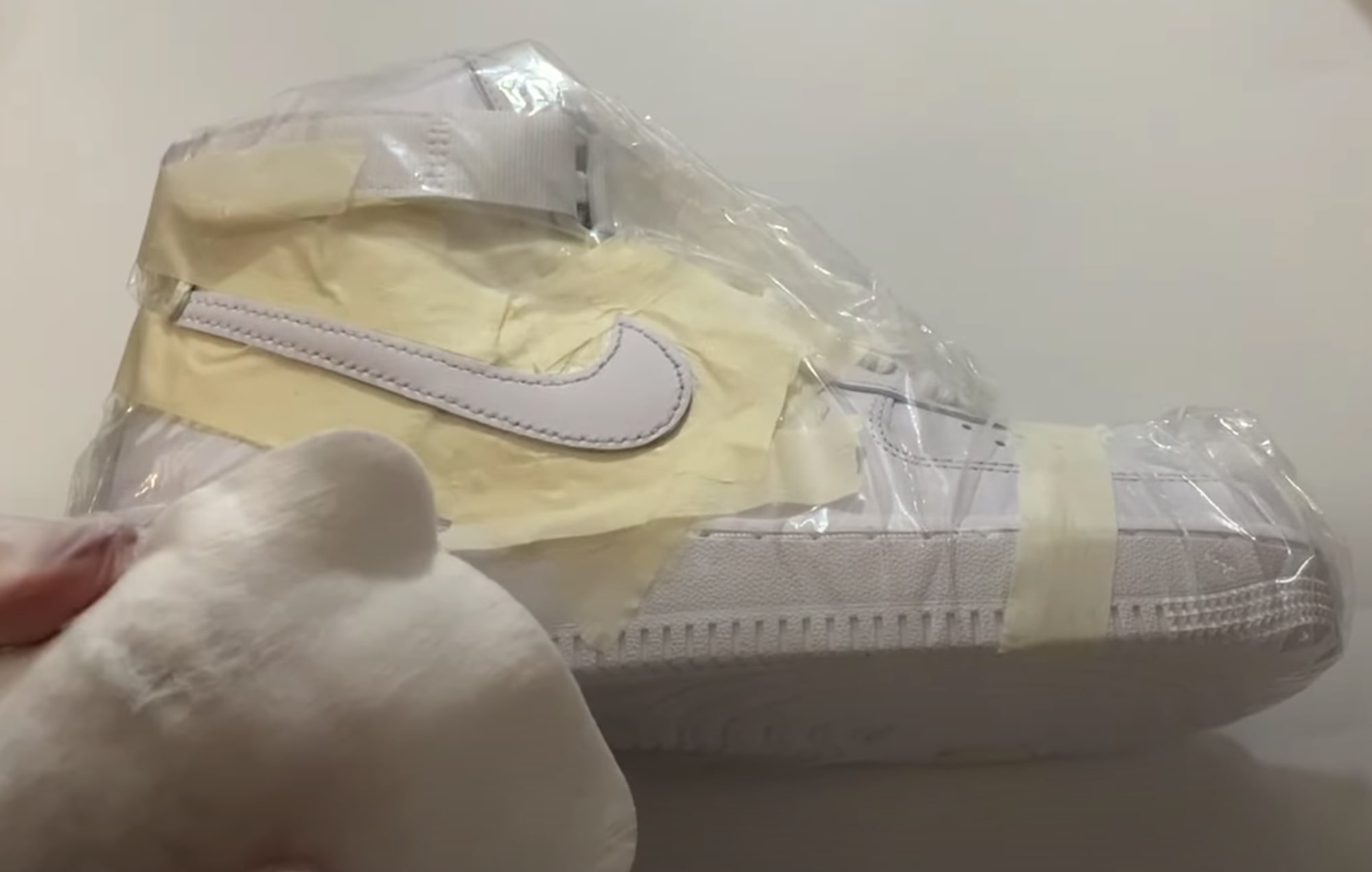 Get rid of the sanding dust using the stripper. Cleaning the leather will allow you to apply the paint with the best possible adhesion. Wipe the leather with a clean cloth to make sure you don't paint over solvent residue.
The leather is now ready to be personalised or renovated to suit your needs, and you can now paint your surface with leather paint.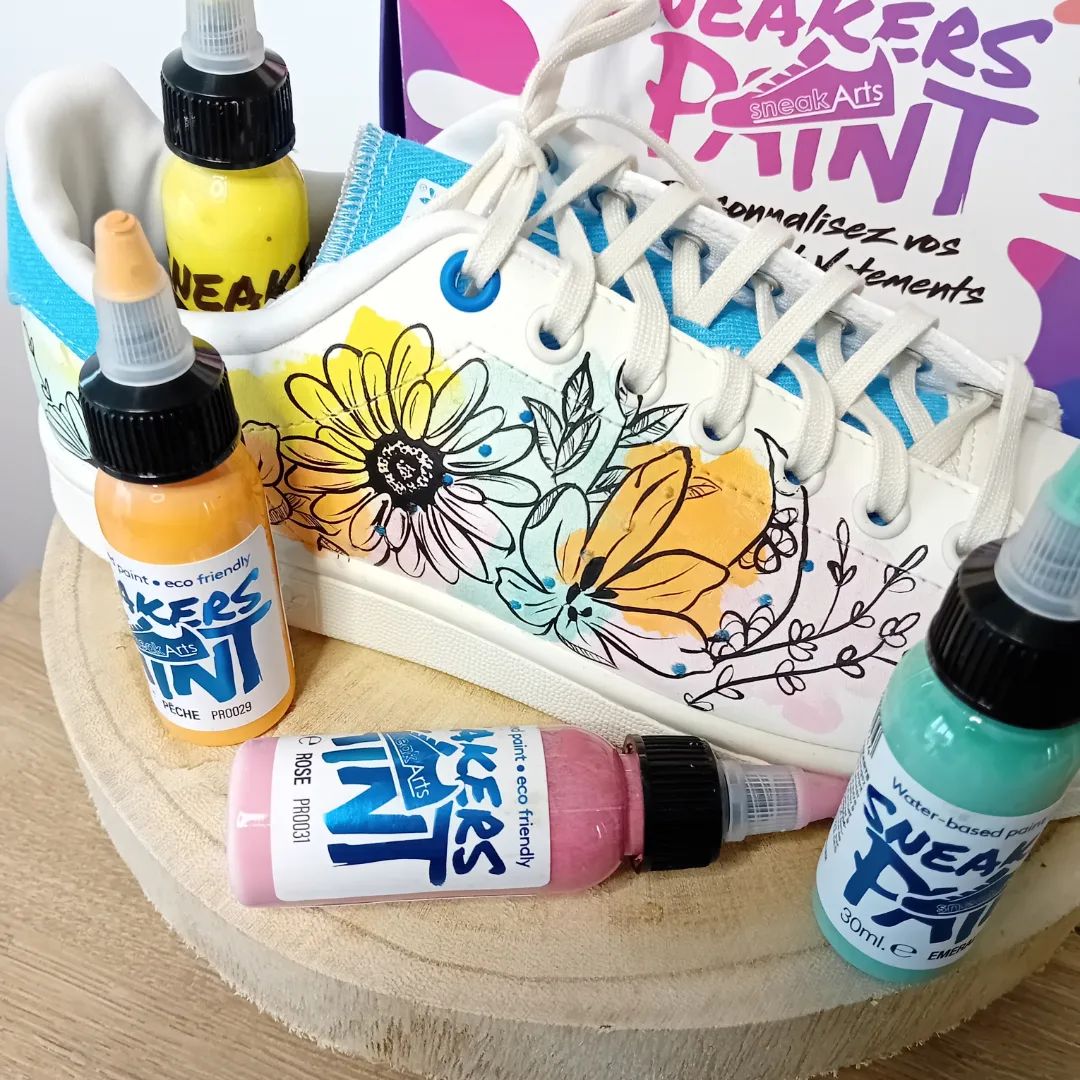 To paint leather, apply thin coats of paint and avoid excess.
You will generally need several coats to achieve a uniform finish.
Leave the paint to dry between coats, and don't insist on brushing if the bristles start to dry. Rinse them regularly in a glass of water.
If you're working with an airbrush, we've written an article on the subject, in which we share more tips on how to use this tool properly. Preparing and applying thin coats is still very important.
You can apply a matt or gloss varnish, depending on the effect you want. Matt varnish gives your creation a natural look, while gloss varnish adds a shiny finish. Logical, isn't it?
Apply the varnish in thin coats, without insisting on the bristles of the brush. Apply 2 to 3 coats, leaving to dry between coats.